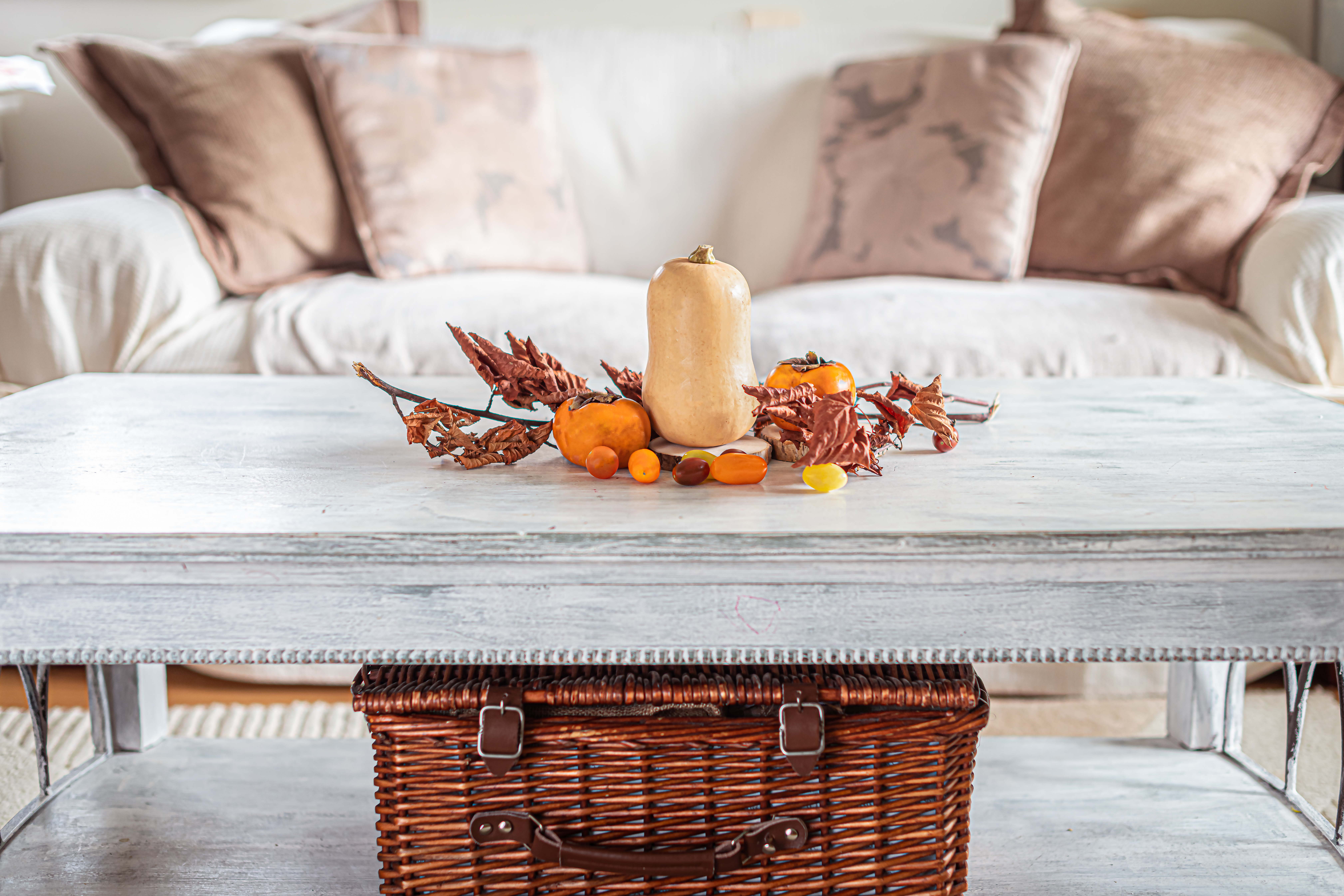 When the seasons change, many take the time to decorate their homes to match the weather, it's colors and the many holidays that are coming up quick! But if adding some burnt orange and browns into your home's color scheme just doesn't do the trick, try making the home smell like the season to give it that needed affect. There are many natural ways that you can make your home smell like Fall instead of just lighting some Fall scented candles. Here are some simple tips you can use to embrace the season.
Spices, Herbs and Fruit. Oh My!
Potpourri is a great fall aesthetic, and although ancient in the times, it still does it's job perfectly. Not only does this look like Fall, but if you mix the right kinds of dried fruit, nuts, essential oils, and spices, you can get the perfect mixture of scent to spread coziness throughout your home. Making seasonal garlands and wreaths can also add Fall decoration and scent to areas of your home! Hang dried cinnamon sticks, bay leaves, orange slices, and other seasonal spices, herbs, and fruit for a sweet smell.
Smudge sticks are an excellent way to give off seasonal fragrances while also bringing in good vibes. Wrapping bundles of dried fall flowers and herbs is all it takes to cleanse the air and give you a seasonal scent through the home. The Palo Santo plant is even said to clear negative energy and also smells like pine and lemons! After wrapping these customizable bundles, walk through each room of your home as it burns to spread the scent!
Bring the Woodsy Feel Inside
Pine cones are perfect for the Fall through the Winter, and they can be used for scent and also decoration! You can bake essential oils into pinecones to help the scent stick a little more. Add your oil of choice, cinnamon is a huge favorite of many, and bake the pinecones for around 45 minutes at 200 degrees Fahrenheit. After they cool, stick them in places to fill empty spaces like on the bookshelf or in a bowl on a cabinet.
Essential oils come in handy this time of year, and adding certain liquids can mix up the perfect Fall room spray that will make you think you traveled to the great outdoors. This spray can be used in the air or even on linens to help the smell linger in the room. Simply combine ten drops of your desired oil in a spray bottle with three tablespoons of either ethyl alcohol, witch hazel or vodka before filling to the top with water. Shake well and spray away!
Set a Pot to Simmer
A quick way to have a scent waft through your home is by combining many different aromatic elements in a warm pot on the stove, and this can be achieved with a simmer pot. By combining the perfect elements into a boiling pot of water, it uses the heat to evaporate and spread throughout the home. Not only does this create the ideal blend of Fall aromas, but it also adds moisture to the air in your home.
Take fruits, dried herbs, extracts, and spices and combine them in a boiling pot of water. Bring the pot to a boil before letting it simmer on low heat as it spreads the scent throughout the home. Some items to consider putting into the simmer pot would be fruits like apple slices, and oranges with dried herbs and spices such as cloves, star anise, cinnamon sticks, bar leaves, mint, and lavender. People have also been known to throw in some evergreen or pine needles and even essential oils or apple juice to add to the aroma.
Embracing the season by helping your home smell like Fall isn't hard, but decorating your space to fit the coziness you desire may be. Feel like you don't know where to start? Well, Black and White Interiors is here to help! Let Designer Dez help you find the perfect colors and décor for your home before the holiday season hits!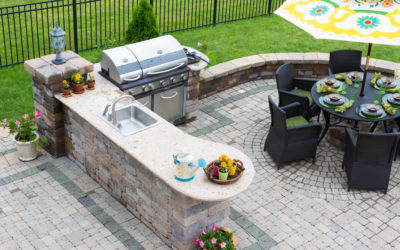 Summer means longer days, vacation and more time at home. With a great backyard, you could host, barbeques, pool parties, brunches and any other get together you can imagine for this time of year! So why not make the backyard of your dreams for all your summer...
read more